This list includes the best Gluten Free pantry Staples that should fill your pantry at home. From the best gluten free pasta to the best gluten free baking flour, this guide will help you navigate and fill your pantry so you can love what you're eating.
This post is the first of three posts. Please follow along and read The 13 Best Baking Essentials and The Best Kitchen Essentials. Starting a gluten free diet or being diagnosed with Celiac can be tough. I've compiled a list of the best products to buy so you can be successful at cooking and baking on a gluten free diet. I promise that eating gluten free can be enjoyable.
WHY SHOPPING FOR THE BEST GLUTEN FREE PANTRY STAPLES CAN BE DIFFICULT?
Do you find shopping for the best gluten free pantry staples difficult? I surely did when I first started this journey. In the beginning, I truly thought Whole Foods was the only grocery store I could shop in. Granted, I still do quite a bit of shopping at Whole Foods. It's my happy place.
For those of you who do not have a Whole Foods nearby, do not fret. Many of your local grocery stores are very well equipped with Gluten Free items. You just have to know where to look. If you like this post, check out my 13 Best Baking Essentials and The Best Kitchen Essentials for everything you need to stock your kitchen with.
Call your local grocery stores and ask about the gluten free sections they might have?
Visit your local grocery stores and see what they have. Bring a notepad and write down the options each store is offering.
You can always order the things you need online. The sites I recommend ordering from are Amazon, Vitacost and Thrive Market.
There are a few things you can do to find the the best gluten free pantry staples that you're in search of:
WHY EATING ORGANIC IS IMPORTANT TO ME AND MY FAMILY?
Eating organic is very important to me and my family. We try to eat as much organic meat, fruits and veggies that we can afford to get. Organic produce and meats are healthier for us, and means we're not eating a bunch of pesticides and chemicals. It does mean we sacrifice in other parts of our lives, but to us its definitely worth it.
WHAT ARE GLUTEN FREE PANTRY STAPLES?
Now let's talk about some great gluten free pantry staples I think are the best. Why do I think these products are the best? For this reason, this list of products I have included are products that I've purchased again and again. I've tried to make the list items I know you will be so happy to use, and buy over and over again.
These opinions are my own honest review of each of these amazing products. I have not been reimbursed for my opinion. I'm sharing with you all because I truly do feel these are the best and these staples are in my kitchen pantry.
BEST GLUTEN FREE PASTA BRANDS ON THE MARKET
Bionaturae Spaghetti Gluten-Free Pasta is part of the best gluten free pantry staples. Bionaturae is hands down the best organic gluten free pasta I have ever tried. It tastes great and holds up to boiling, and is great when used for baked pasta dishes.
I've tried so many different brands of pasta, and yet I consistently keep coming back to this brand. I am a pasta obsessed, and pasta is definitely included in our weekly meals.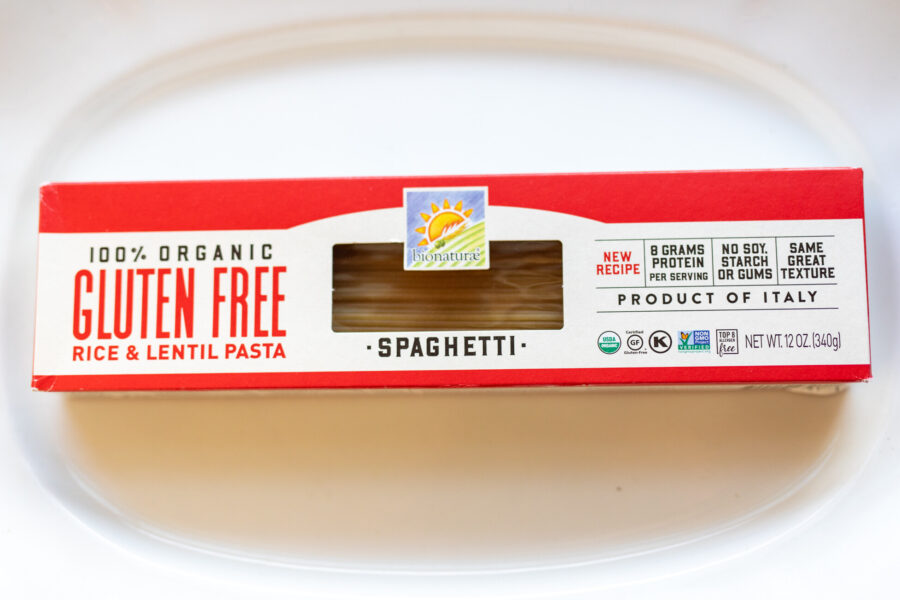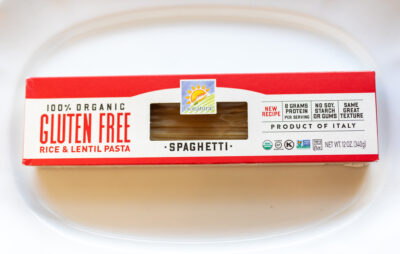 Where to buy: You can buy this pasta at Whole Foods, but most major grocery stores do carry this brand. I purchase this pasta when it goes on sale at my local grocery store or online at Amazon.
365 Gluten Free Penne and Spaghetti. Whole Foods carries a 365 line of Gluten Free Penne Pasta and Spaghetti. It's texture and consistency is key for making homemade baked ziti. It holds up well to leftovers, and doesn't start to fall apart like so many gluten free pastas do.
Where to buy: Any Whole Food Grocery Store. The cost is just $1.99 per bag.
THE BEST GLUTEN FREE PANTRY STAPLES- PACIFIC FOODS
Cream of Mushroom Condensed Soup/ Cream of Chicken Condensed Soup
is part of the best gluten free pantry staples. These are great for making chicken and broccoli casserole, Gluten Free green bean casserole and many more types of Casseroles.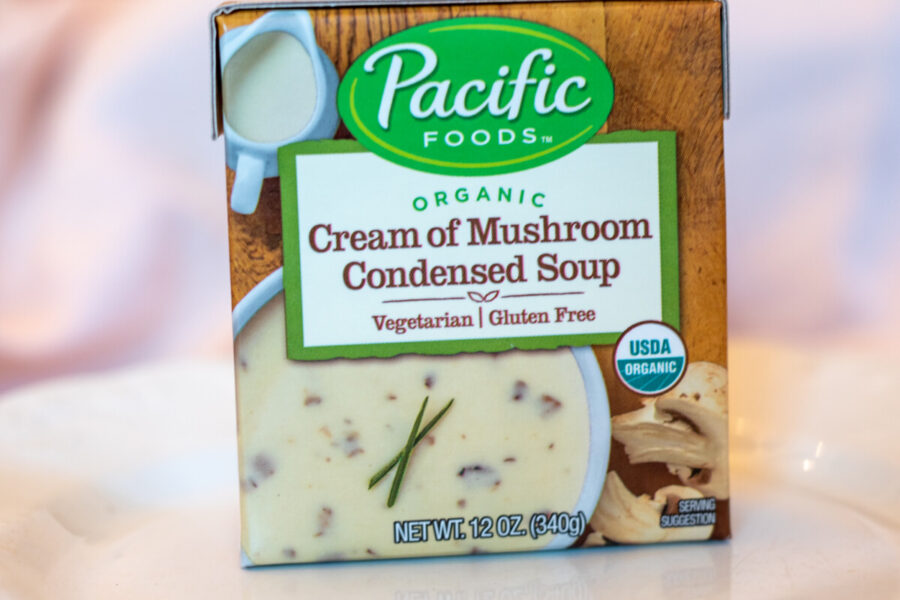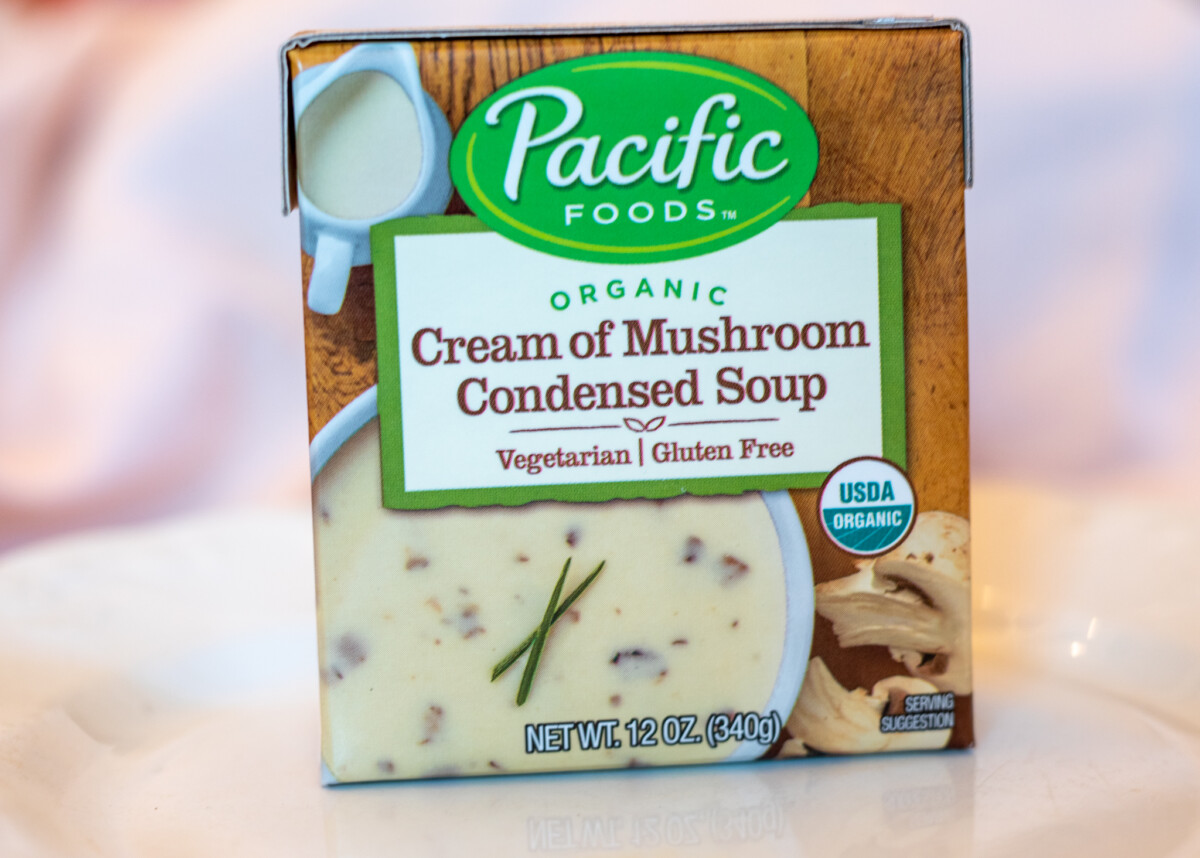 Organic Chicken Stock
– I make a lot of soups/stews during the winter and this is by far my favorite stock. It has phenomenal flavor and I love that you can buy Chicken Stock that is low in sodium.
You can also purchase Pacific Foods Bone broth Original Turkey
and Pacific Foods Bone broth Original Chicken
. Bone broth is great for your overall gut health. This is my go to when I'm under the weather. Bone broth also works great when you're recovering from surgery and don't have much of an appetite but need a lot of nutrition.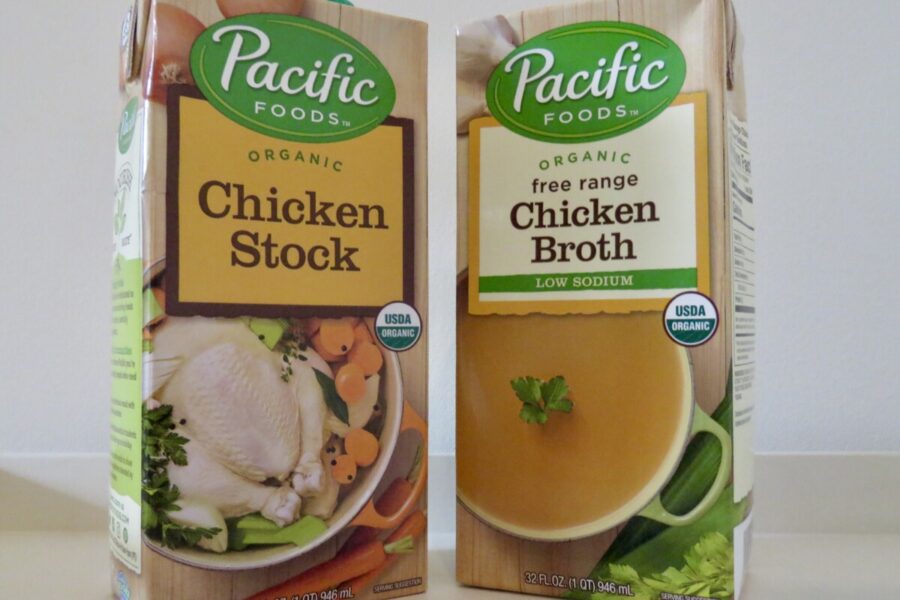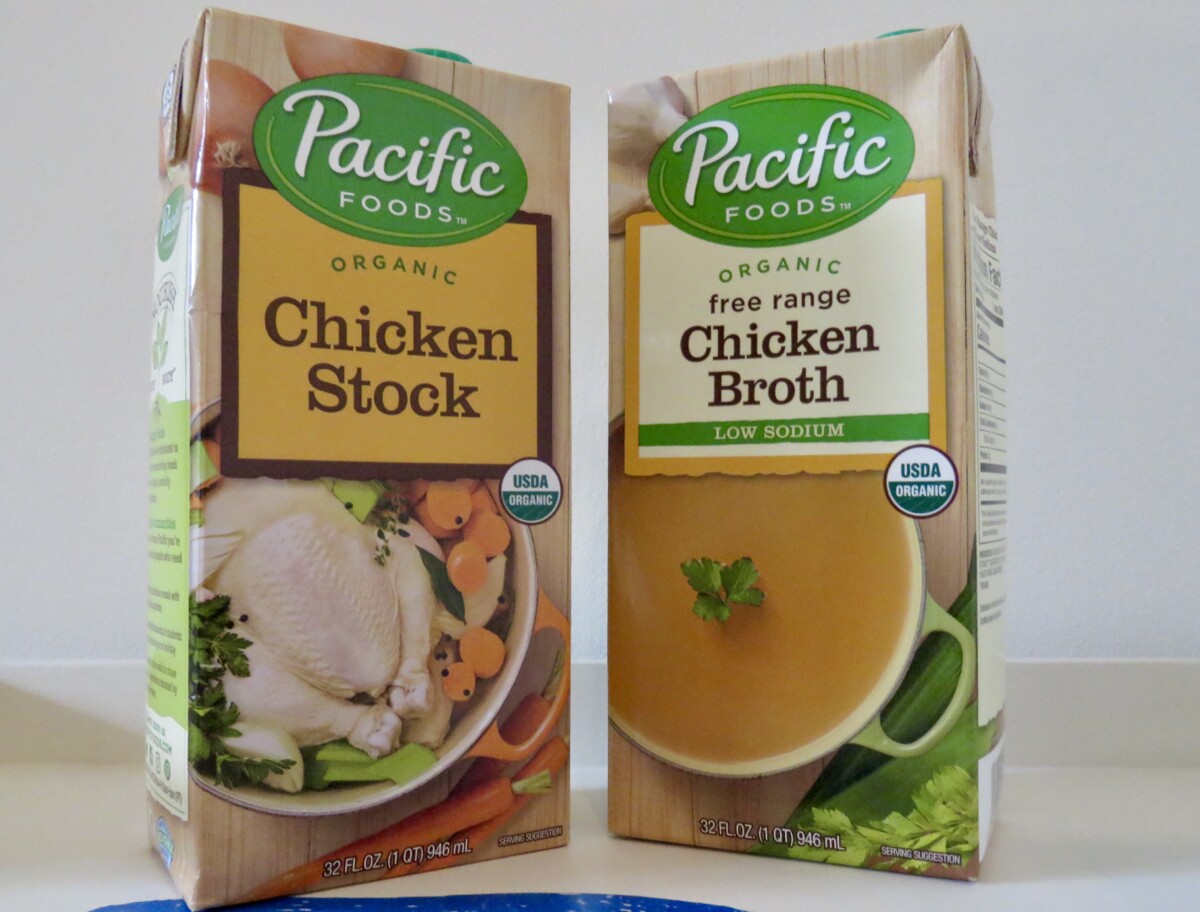 They also have Organic Beef Stock which is delicious. Pacific Foods even has options for the non meat eaters. Their line of Vegetable Stock and Mushroom Stock are great and taste really good. It's 100 percent Gluten Free, so it's safe to feed your family without worry. You can find these at your local grocery store or online on Amazon and Vitacost.
BEST GLUTEN FREE BAKING STAPLES
Now as far as baking goes, Cup4Cup Gluten Free Flour
is hands down the best flour to use for baking. You can use it to make Cookies, bake Banana Bread or a Three Layer Cake. I have tried many gluten free flours, and for me, some have an after taste which I personally do not enjoy.
The best part about this flour is that you would never know it's Gluten Free. I have been able to successfully make a homemade pie crust with this flour. The key to this is using European butter, because it does have a higher fat content which is needed.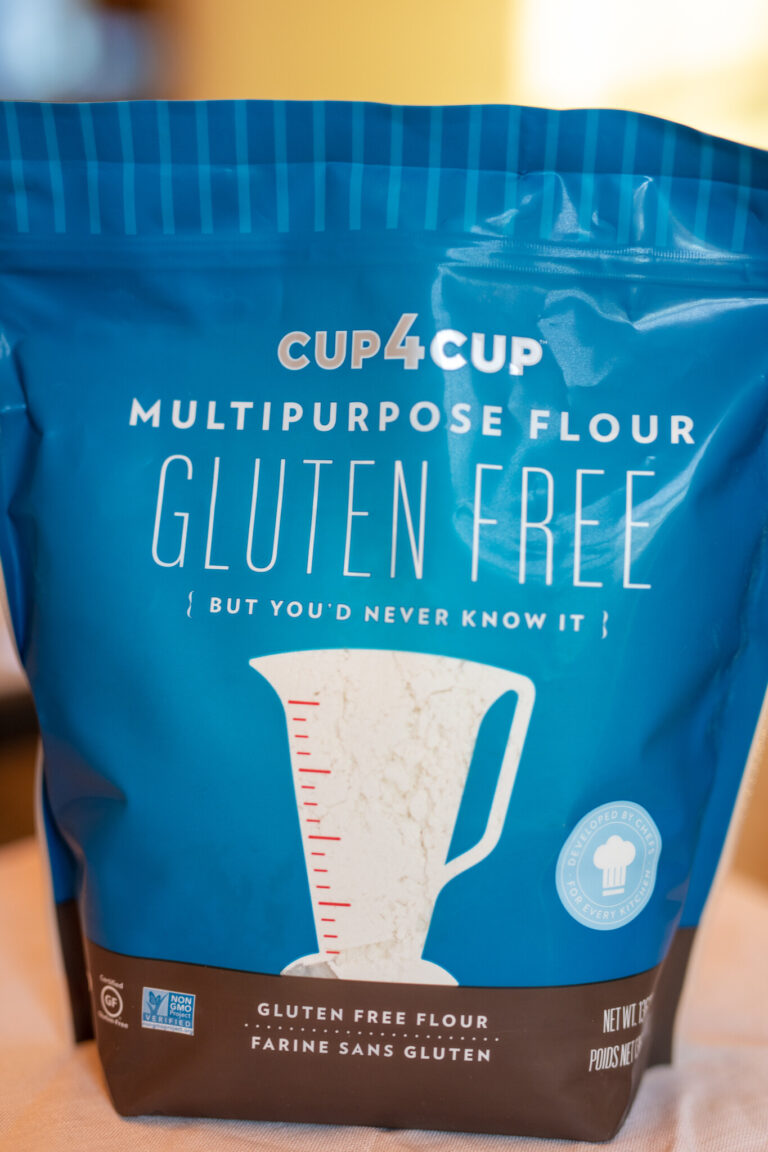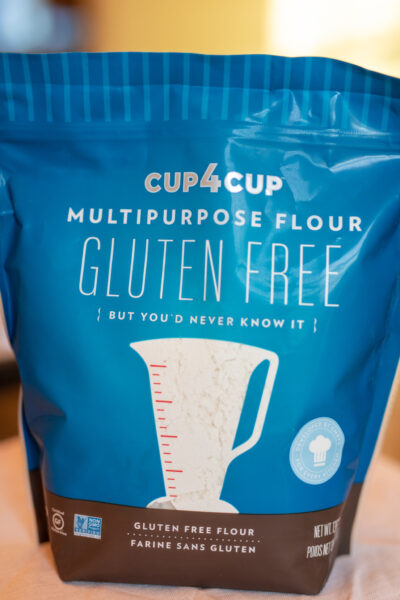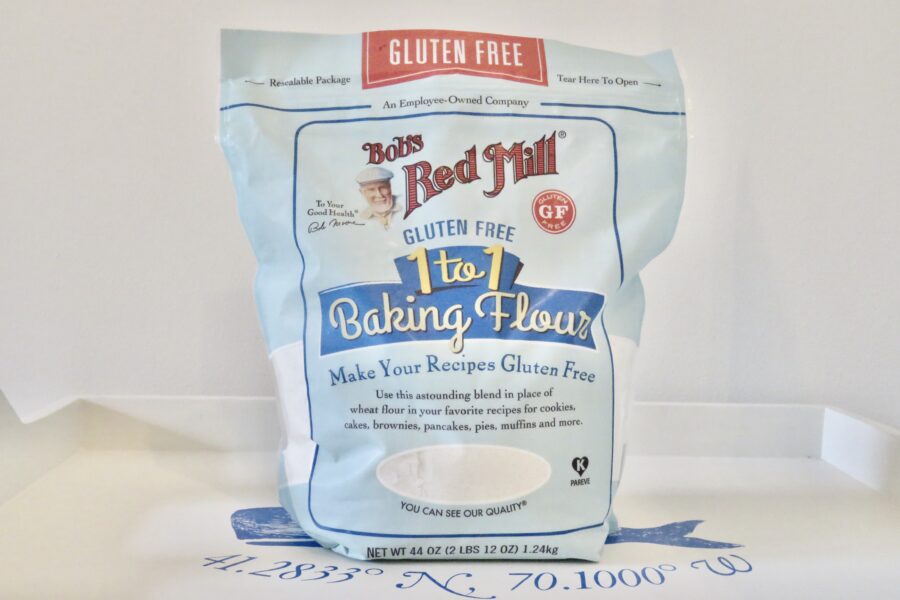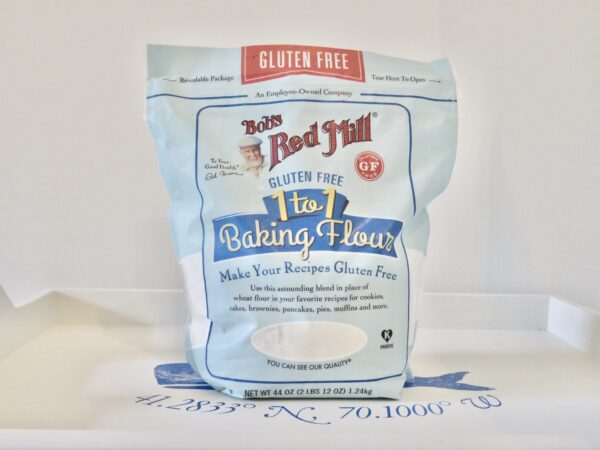 Bob's Red Mill Gluten Free Oats- are delicious. You can use it to make yummy Oatmeal with brown sugar and milk. I also use this regularly to make Fruit Crisps.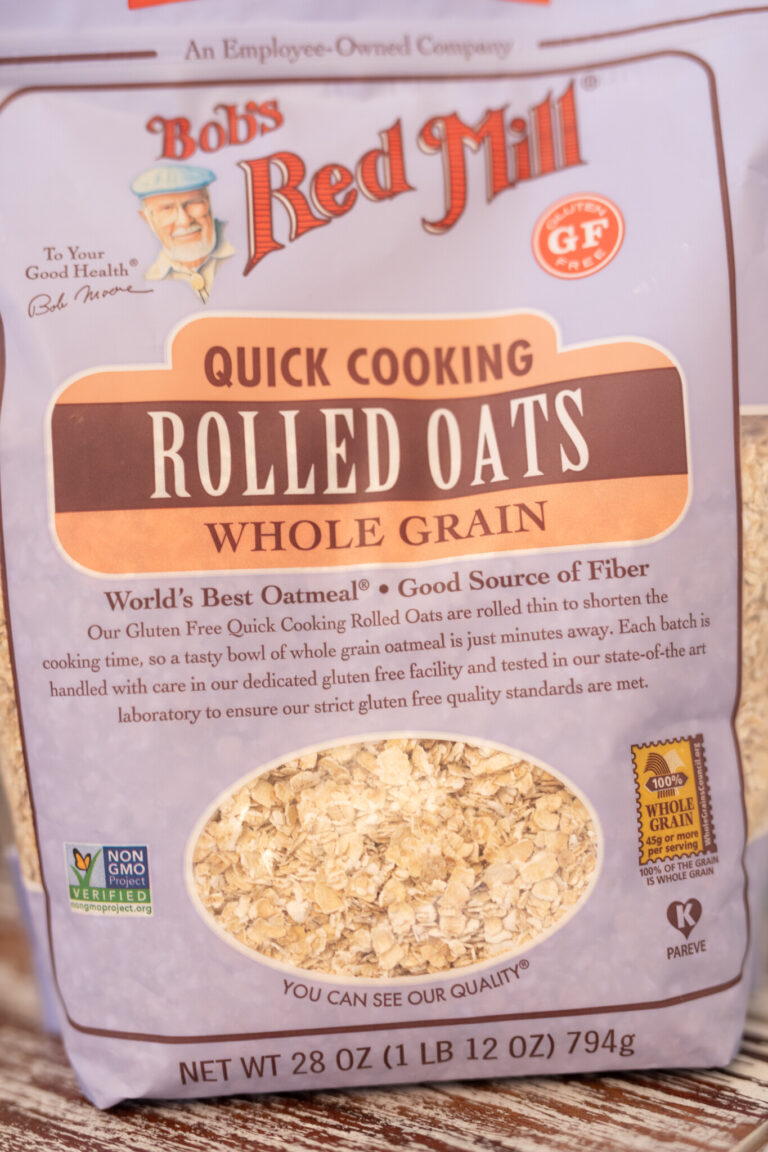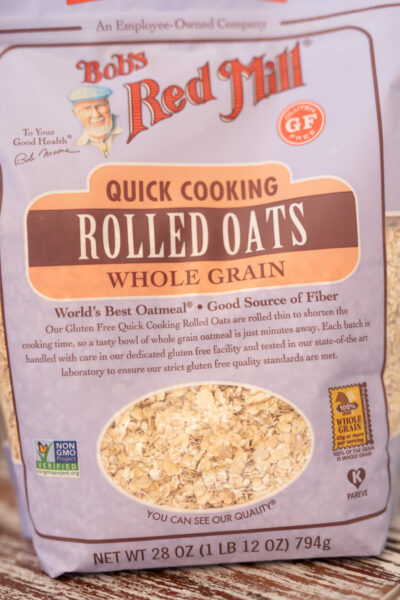 Rumford Baking Powder GF
– This is hands down the best best Baking Powder to use. It is Aluminum free, Non-GMO and Gluten Free, which means it's healthier for you and your family. You can purchase this at your local grocery store or online at Amazon.com.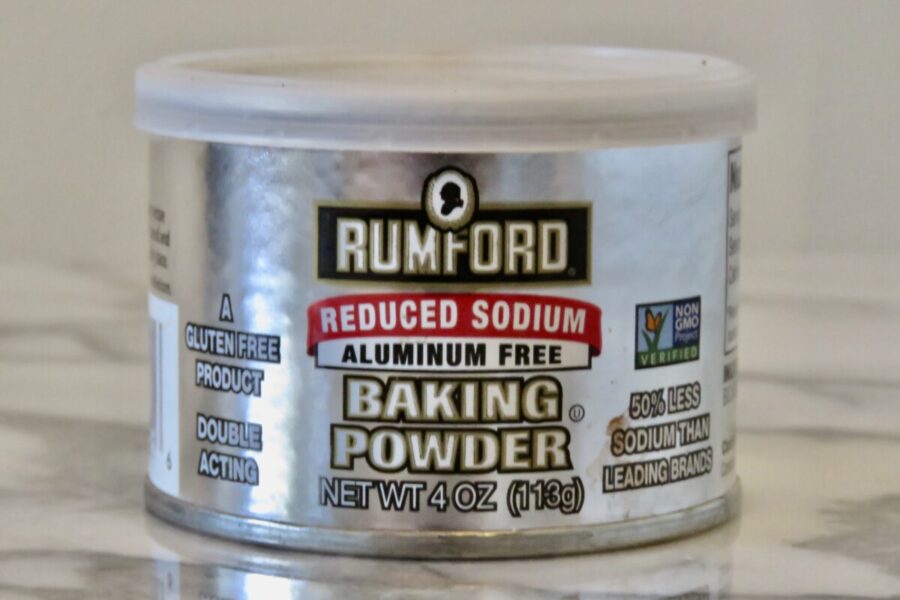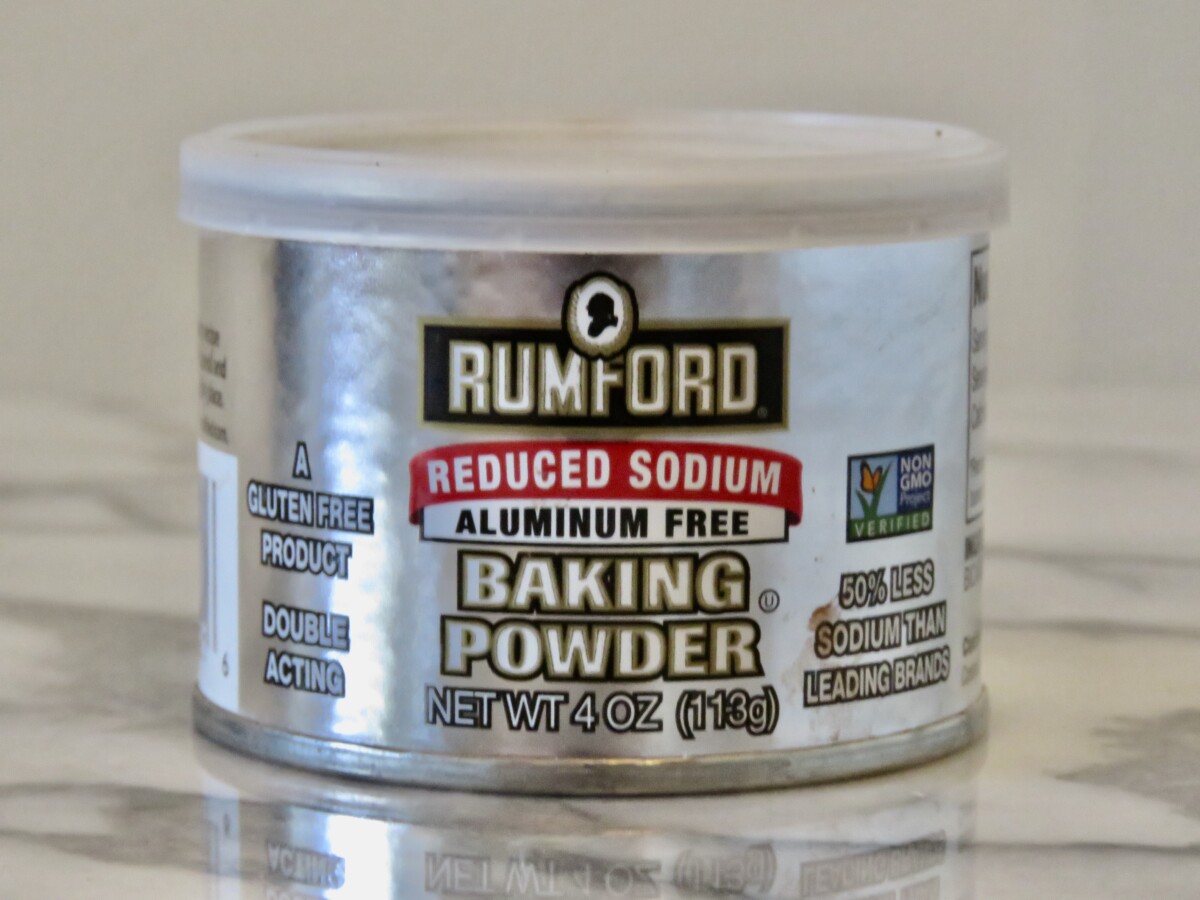 Bob's Red Mill Baking Soda GF
– I personally think this is a great product for all your baking and household needs. It is Non-GMO, and tested and confirmed to be Gluten Free. It is manufactured in a facility that uses tree nuts and soy, so if you have an allergy to either, this would not be the product to use.
Wholesome Organic Brown Sugar- I don't know about you but brown sugar is a staple in my kitchen. I use it for both sweet and savory dishes. Because Wholesome products have strict organic standards, it's better for the environment and our health.
THE BEST GLUTEN FREE PANTRY STAPLES- PANCAKE MIX AND GLUTEN FREE GRAHAM CRACKER'S
Pamela's GF Pancake Mix – I have tried so many different brands of gluten free pancake mixes. Honestly, most of them I would not try again. The one brand that I have consistently been impressed with is Pamela's pancake mix. I can promise that the whole family will love the way these cook up. So light and fluffy and absolutely yummy.
Premium ingredients are used which is an added bonus. It is also certified Gluten Free. I would personally use this only for pancakes. You definitely could bake with this, but I do feel there are better choices out there.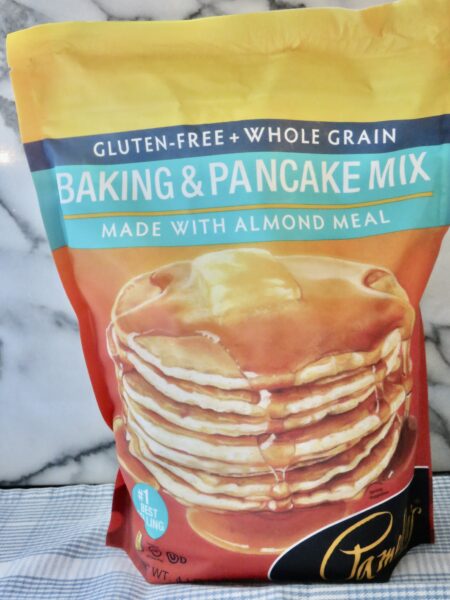 Pamela's Gluten-Free Graham Crackers
– I love eating Cheesecake. It is one of my favorite deserts. I have found the perfect pairing for my cheesecake crust. Pamela's Gluten Free Honey Grahams are delicious. I combine some butter and cinnamon to a food processor with Pamela's graham crackers and viola. The perfect crust every time. I use this for all my cheesecakes.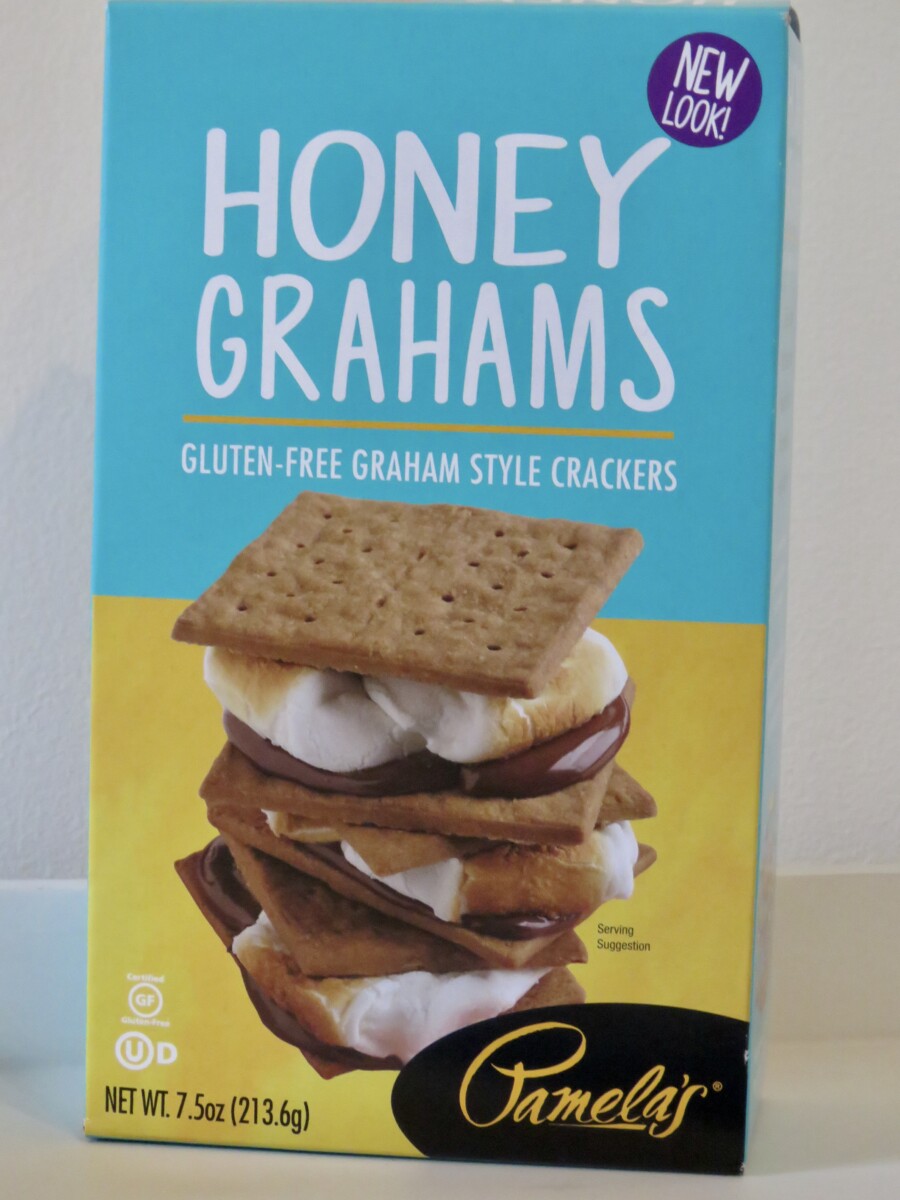 BEST GLUTEN FREE PANTRY STAPLES-BREAD CRUMBS AND CRACKERS
Aleia's Gluten Free Bread Crumbs- Where do I begin with breadcrumbs? The options are endless. Aleia's gluten free bread crumbs comes in three different flavors: Plain, Panko and Italian.
The plain breadcrumbs I use for baked macaroni and cheese. Just because I'm gluten free doesn't mean that I have to sacrifice flavor. And with this brand, I honestly don't have to.
The Italian bread crumbs are great in meatloaf, chicken and broccoli casserole and so much more. Aleia's Gluten Free Real Panko bread crumbs are so versatile and I love the crunch. I use this to bake chicken with and to make my famous barbecue chicken burgers. They are so moist and tasty, you will definitely want more than one. It is one of my son's favorite meals.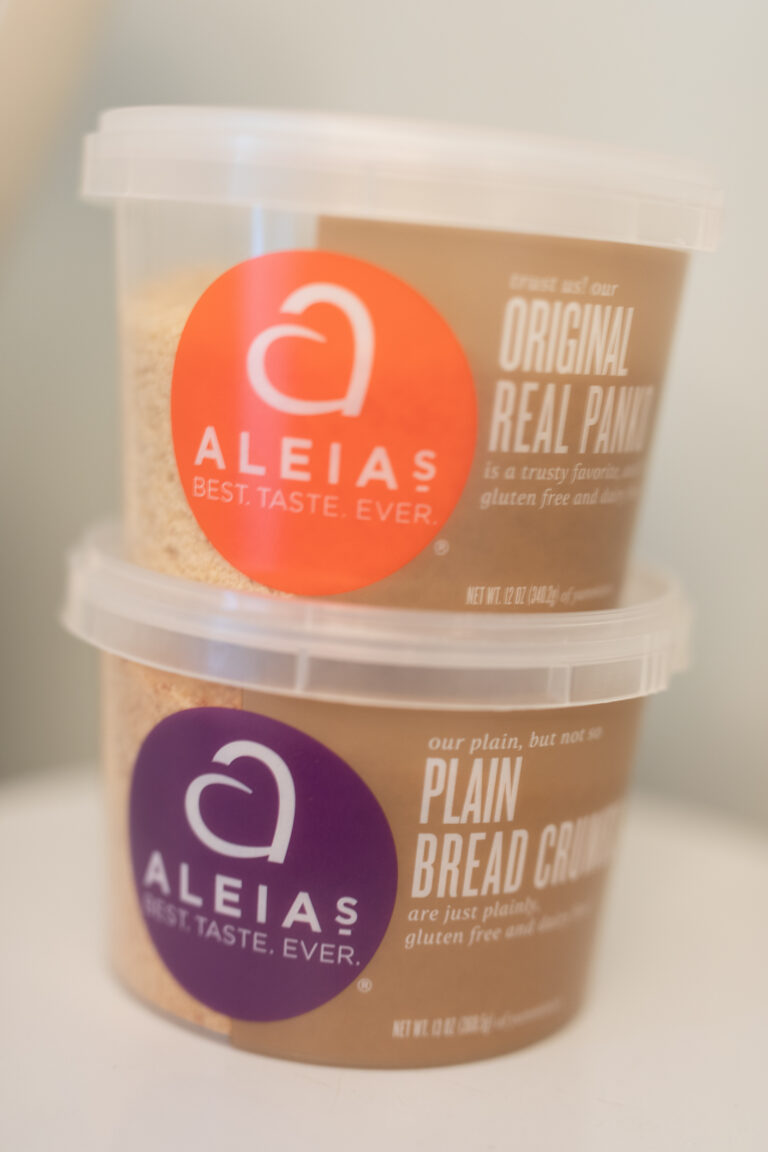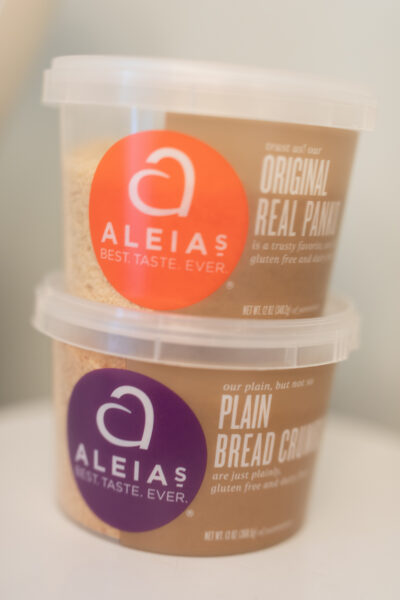 Gluten Free Crackers- My favorite two brands of crackers are Whole Foods 365 Himalayan Salt and Simple Mills Almond Flour Crackers. Both brands hold up well to dips and eating with cheese. Simple Mills offers quite a few flavors to suit your fancy.
Whenever I have company, crackers are definitely part of my appetizer. One of my favorites is a goat cheese spread with a red pepper relish on the top. It's fast and easy to make, and always a crowd pleaser.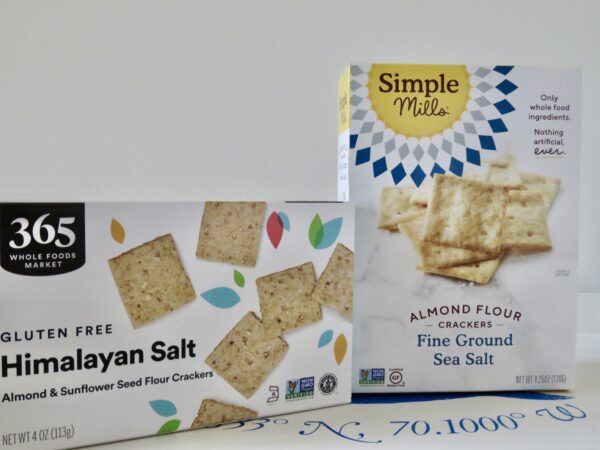 I truly hope this helps you feel inspired to get creative and cook. Don't feel overwhelmed when doing a grocery haul. Stick to my list of recommendations and you'll be good to go.
SHOP THIS POST-
DISCLAIMER- Always be sure to read your labels before purchasing or consuming anything, as ingredients can change from time to time.
If you cannot find these items at your local grocery stores, check out Amazon, Vitacost and Thrive Market.
As an Amazon Associate I earn from qualifying purchases. This post may contain affiliate links which means I make a small commission at no extra cost to you. See my full disclosure
here.